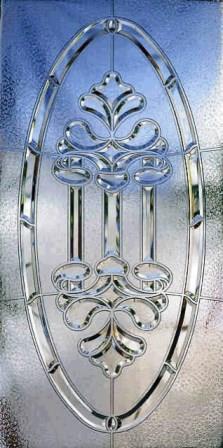 Majac na uwadze duże zainteresowanie naszych klientów oraz powstajacych ostatnio nowych firm, żywicami do odlewów i żywicami do laminowania ręcznego, które pozwolą zbudować przezroczyste jak woda odlewy i laminaty, chciałbym Państwu przyblizyć ten temat.
Zarówno BÜFA jak i DSM produkują transparentne żywice, które można przetwarzać w takich aplikacjach jak :
odlewy czystej żywicy
odlewy ze specjalnymi wypełniaczami
laminowanie ręczne z wybranymi zbrojeniami
infuzja i wtrysk z wybranymi zbrojeniami
Aby zachować transparentny charakter produktu po utwardzeniu oraz uzyskać odpowiednią jakość powierzchni wyrobu, należy zastosować:
odpowiednio dobrane akceleratory BÜFA
odpowiednio dobrane utwardzacze UNITED INITIATORS
właściwe do takich aplikacji rozdzielacze CHEM TREND
BÜFA od lat produkuje, na życzenie swoich partnerów, produkty specjalne. Jednym z nich jest żywica o nazwie 700-0803 BÜFA Transparent Casting Resin. Jest to produkt specjalny przeznaczony do odlewów profili o zmiennej grubość i kształcie, wystawionych na działanie UV i ciężkich warunków pogodowych.
Stosowana jest między innym przez renomowanego europejskiego producenta drzwi wejsciowych jako materiał do wytwarzania witrażu w drzwiach zewnętrznych (patrz zdjęcie). Przegląd wybranych żywic transparentych w ofercie Baltazar Kompozyty :
700-0803 BÜFA Transparent Casting Resin: to specjalna żywica przeznaczona do odlewów w pełni transparetnych, odpornych na UV i warunki pogodowe, posiada dobre paremetry mechaniczne przy dużych odlewach o zmiennej grubości i geometrii
Synolite 0328-A-1 transparentna żywica orto do odlewów, stabilizowana na UV umożliwia uzyskanie odlewów o znaczących grubościach przy niskim piku
Synolite 0564-A-1 transparentna żywica orto-NPG o lekkim zamgleniu, do produkcji umywalek, blatów i parapetów wypełnianych kolorowymi kruszywami (onyks, marmur). bardzo dobre parametry mechaniczne i odpornośc chemiczna
Palatal A 400-01 wysokiej jakości czysta żywica izoftalowa (ISO) o wysokich parametrach mechanicznych, stosowana we wszystkich technikach, do chemoodpornych laminatów i zbiorników cisnieniowych a także jako baza żelkotowa.
Palatal E 200-01 specjalna, transparentna, elastyfikująca żywica orto-NPG stosowana jako dodatek modyfikujacy parametry wytrzymałościowe żywic UP i VE. Wysoka chemodporność i zdolność do łączenia z różnymi żywicami.
Oferujemy takż specjalny, transparentyny żelkot ISO/NPG produkcji BUEFA.
722-2010 BÜFA Gelcoat S translucent clear, to :
przezroczysty jak woda także po utwardzeniu żelkot Spray na bazie ISO/NPG
dobre parametry mechaniczne i odporność chemiczna (także odporność na osmozę)
bardzo dobre odpowietrzenie po natrysku
odpowiednia wysoka stabilizacja na UV
Żelkot ten umożliwia produkcję tranparentnych laminatów i odlewów gdy :
potrzebne jest mechaniczne wykończenie powierzchni bez "dotykania" zbrojeń i wypełniaczy
zabezpieczamy przed osmozą i korozją chemiczną przezroczysty lub specjalny laminat/odlew
chcemy sami zbudować żelkot o odpowiednim efekcie ozdobnym (chipsy, perły, itp)
produkujemy element posiadający "głębię" wyglądu lub efekty specjalne.
Odpowiednie materiały umożliwiają utrzymanie wysokiej transparentności żywic po utwardzeniu.
| | |
| --- | --- |
| Właściwie dobrane akceleratory BUEFA oraz utwardzacze UNITED INITIATORS, mają wpływ na finalny kolor odlewu/laminatu oraz jego odporność w czasie na warunik pogodowe i promieniowanie UV. Niewłaściwie dobrane materiały spowodują powstanie niszczących naprężeń w odlewie oraz niepożądanych kolorów w żywicy i szybkie żółknięcie gotowych wyrobów pod wpływem promieniowania UV. | |
| Zaawansowane rozdzielacze firmy CHEM-TREND umozliwiają nam uzyskanie wysokiej jakości powierzchni dla odlewu/laminatu i pozwalają uniknąć kosztownego i czasochłonnego nabłyszczania i polerowania, które jest konieczne dla tego typy transparentnych wyrobów. Czesto sam kształt gotowego wyrobu uniemożliwia polerowanie jego całej powierzchni. Jakość powierzchni musi być uzyskana w jednym kroku, bez dodatkowych operacji. | |
Czekamy na Państwa zapytania w sprawie żywic transparentnych BÜFA i DSM oraz materiałów pomocniczych do ich własciwego przetwarzania.
Karty produktów dostępne są na naszej stronie w Katalogu Produktów.
Jeśli chcesz otrzymywać powiadomienia o nowościach na naszej stronie raz w miesiącu oraz mieć wgląd do archiwum:
Jarosław Koksanowicz

Przedstawiciel Handlowy
Doradca techniczny
Biuro w Jeleniej Górze
kom. 605 078 871
fax 58 691 01 85
e-mail:Ten adres pocztowy jest chroniony przed spamowaniem. Aby go zobaczyć, konieczne jest włączenie w przeglądarce obsługi JavaScript.