Nie żółkną, nie bledną - artykuł z Gazety Przemysłu Jachtowego nr 1/2011
Firmy zainteresowane jakością końcowego produktu traktują żelkoty izoftalowo-neopentylowe jako chleb powszedni. O włączeniu ich w produkcję mówi się jako o inwestycji w jakość wyrobów i ich trwałość czyli inwestycji we własną markę.
Branża Marine w Europie już dawno wdrożyła najbardziej odporne żelkoty IZO-NPG do swojej produkcji. Proces zmian w świadomości i kultury technicznej wśród polskich producentów na zastosowanie tych produktów ciągle trwa, nasi najwięksi producenci już dawno zrozumieli że trwałość i odporność wyrobów ma pierwszorzędne znaczenie na bardzo konkurencyjnym rynku łodzi. Jak przekonują specjaliści z branży – warto!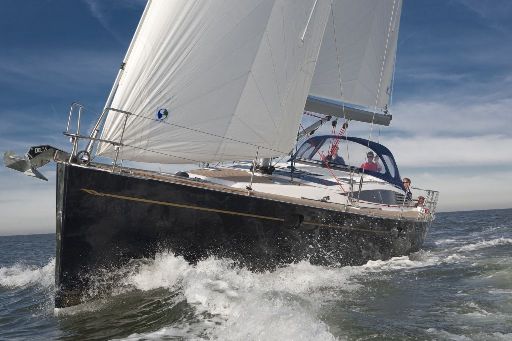 Żelkoty izoftalowo-neopentylowe są to produkty charakteryzujące się doskonałą odpornością na warunki atmosferyczne. Procesy starzenia się czy też długotrwałe działanie wody- również morskiej- mają minimalny wpływ na jakość powierzchni gotowych wyrobów. Specjaliści z firmy Baltazar Kompozyty podkreślają, iż powłoki z tego typu żelkotów powinno się stosować w miejscach gdzie laminaty mają bezpośredni kontakt z wodą i atmosferą nasyconą parą wodną oraz mało agresywną chemią (woda morska).
Żelkoty izoftalowo-neopentylowe stosowane są do wykonywania wyrobów o najwyższej jakości. Znajdują one zastosowanie wszędzie tam, gdzie od produktu wymaga się by był odporny na działanie promieniowania UV i warunków zewnętrznych. Dzięki jego zastosowaniu białe powierzchnie prawie nie żółkną, inne kolory tylko minimalnie bledną z czasem.
Najnowocześniejsza technologia produkcji i najwyższej jakości surowce chemiczne są główną przyczyną wysokiej stabilności kolorów. Oczywiście po upływie kilku lat powierzchnia każdego żelkotu się delikatnie odbarwi (nie ma żelkotów które nie odbarwiają się z czasem, nawet najdroższe lakiery samochodowe tracą odcień i intensywność w ciągu kilku lat), ale dzieje się to tylko w bardzo cienkiej, zewnętrznej warstwie. Wystarczy powierzchnię przepolerować grubą pastą polerską aby wróciła dawna intensywność koloru.
Czasami spotyka się na rynku kompozytów żelkoty "pseudo-IZO-NPG" w bardzo dobrej cenie, nie są one niestety produkowane na czystym kwasie izoftalowym (czasami jest go tylko 20% reszta to kwas ortoftalowy) oraz na standardowym glikolu z niewielką domieszką glikolu NPG. Zdarza sie równiez że są bardzo wypełnione i ciężar właściwy takich "tanich" żelkotów dochodzi nawet do 1,6kg/dm3... czyli o około 25% więcej od żelkotów BUFA ® Marine. Cena za kilogram takiego "ciężkiego" żelkotu jest oczywiście atrakcyjna, ale koszt wyrobu gotowego będzie wyższy a jakość nieporównywalnie gorsza.
Podwyższona odporność na temperaturę
Firma Büfa jest bardzo doświadczonym graczem jeśli chodzi o wytwarzanie żelkotów. Wyroby z linii Büfa®-Marine-NPG to produkty bazujące na najwyższej jakości żywicach IZO-NPG rozpuszczonych w styrenie. Büfa®-Marine-NPG jest dostępny w dwóch wersjach: dla odbiorców chcących nakładać żelkot ręcznie (wersja H) oraz metodami natryskowymi (wersja S).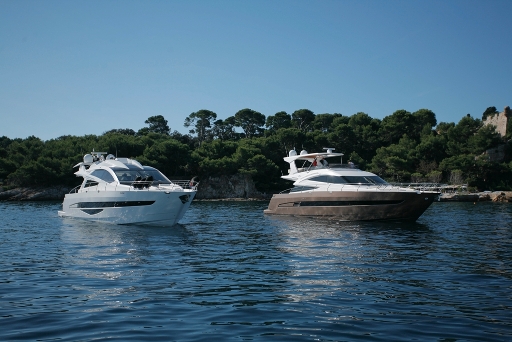 Istnieje możliwość wyprodukowania też wysokotiksotropowanej wersji tych żelkotów do napraw tzw. "żelkotowa szpachla naprawcza".
Büfa®-Marine-NPG stosowany jest do produkcji elementów narażonych na silne oddziaływania chemiczne, cieplne i hydrolityczne. Produkt został przygotowany z myślą o wytwórcach łodzi i statków. Ponieważ ma podwyższoną odporność na temperaturę (ok. 90ºC) i doskonale wypada w testach na szok termiczny także znajdzie zastosowanie w produkcji elementów sanitarnych takich jak brodziki czy umywalki.
Można przebierać w kolorach
Istnieją prawie nieograniczone możliwości dodawania do żelkotu różnorodnych pigmentów, a tym samym otrzymywania bogatej palety kolorów. Oprócz całej gamy barw dostępny jest również niepigmentowany żelkot o większej lepkości. Dla producentów mających specjalne potrzeby pod kątem barwy możliwy jest dobór odpowiedniego odcienia według dostarczonej próbki.
Jedną z firm korzystających z żelkotów serii Marine wyprodukowanych przez Bufa jest największy polski producent łodzi motorowych ze Straszyna - Galeon. Nasza współpraca w zakresie dostaw systemów poliestrowych trwa już trzeci rok. Laminaty produkowane są w oparciu o żywice firmy DSM, kleje BÜFA Klebeharz oraz żelkoty serii Büfa Marine.
Równie owocna wspólpraca trwa z firmą Delphia Yachts z Olecka – największym polskim producentem jachtów żaglowych – tak jak do Straszyna również do Olecka trafiają najwyższej jakości żelkoty i żywice poliestrowe z naszej bardzo szerokiej oferty.
Jeśli chcesz otrzymywać powiadomienia o nowościach na naszej stronie raz w miesiącu oraz mieć wgląd do archiwum:
Pawel Tryzna


Przedstawiciel handlowy
Doradca techniczny
Koordynator do spraw wdrożeń
Biuro w Gizycku
kom. 691 999 599
fax 58 691 01 85
e-mail:Ten adres pocztowy jest chroniony przed spamowaniem. Aby go zobaczyć, konieczne jest włączenie w przeglądarce obsługi JavaScript.