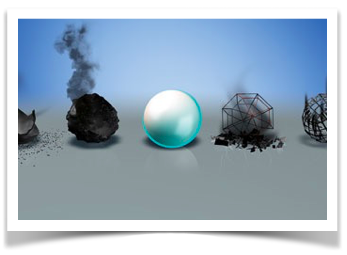 Nawet najwyższej jakości materiały uniepalnione nie dają 100% gwarancji, że wykonany z nich laminat przejdzie pomyślnie test niepalności i uzyska wymaganą normę.
Kluczowym elementem jest z pewnością właściwe wykonanie laminatu na bazie materiałów niepalnych. W niniejszym artykule przedstawiamy żelazne reguły o których nie tylko trzeba pamiętać, ale też stosować podczas pracy z tymi materiałami.
Aplikacja żelkotów uniepanionych.
Żelkoty uniepalnione, analogicznie do "standardowych" żelkotów, możemy podzielić pod względem aplikacji na ręczne i natryskowe.
Żelkoty natryskowe.
Do aplikacji żelkotów natryskowych zwykle możemy używać standardowych maszyn – wymagają one jedynie większego ciśnienia natrysku. Jednakże musimy pamiętać, że najmniejsze urządzenia dostępne na rynku ze względu na małe przełożenie oraz wydajność pompy materiału raczej nie poradzą sobie z wysokowypełnionym żelkotem uniepalnionym. W niektórych przypadkach żelkotów o bardzo dużym stopniu wypełnienia ATH będzie konieczne zastosowanie dodatkowej pompy wspomagającej ( np. membranowej ), która montowana jest na linii ssącej żelkociarki.
Natrysk żelkotu powinien być wykonywany w cienkich warstwach do uzyskania 500-700μm (mierzone "na mokro").
Minimalna zawartość utwardzacza to 1,5%, zejście poniżej tego poziomu grozi niewłaściwym dotwardzeniem żelkotu, a w konsekwencji do powstania różnego rodzaju wad powłoki żelkotowej.
W hali produkcyjnej należy zadbać o optymalne warunki przetwórcze : temperatura, wilgotność, brak przeciągów.
Maksymalna przerwa pomiędzy aplikacją żelkotu a rozpoczęciem laminowania pierwszej warstwy nie powinien przekraczać 4 godzin.
Żelkoty ręczne.
Aplikujemy pędzlem bądź wałkiem pierwszą warstwę o grubości około 400-500μm.
Po zżelowaniu i utwardzeniu pierwszej warstwy do stanu lepkosuchego (żelkot lekko się kleji ale nie brudzi) nakładamy drugą warstwę o grubości 300-400μm.
Minimalna zawartość utwardzacza 1,5%.
W hali produkcyjnej należy zadbać o optymalne warunki przetwórcze : temperatura, wilgotność, brak przeciągów.
Maksymalna przerwa pomiędzy aplikacją żelkotu a rozpoczęciem laminowania pierwszej warstwy nie powinien przekraczać 4 godzin.
Pierwsza warstwa laminatu.
Bardzo istotny wpływ na jakość powierzchni odformowanego wyrobu ma jakość wykonania pierwszej warstwy laminatu, która odpowiada w dużej mierze za kosmetykę powierzchni naszego wyrobu oraz może powodować pojawienie się różnego rodzaju wad na powierzchni żelkotu.
Do wylaminowania pierwszej warstwy zalecamy zastosowanie maty emulsyjnej o gramaturze 300g/m2 o niskiej gęstości włókna. Maty proszkowe nie są polecane do zastosowań z materiałami uniepalnionymi, gdyż lepiszcze w nich zawarte może utrudniać właściwe przesycenie maty oraz może powodować problemy z adhezją.
Problemy z dotwardzeniem pierwszej warstwy laminatu.
Przyjmuje się, że w ciągu jednej godziny z jednego metra kwadratowego laminatu uwalnia się około 80g styrenu. Parowanie styrenu odbywa się z tylko z zewnętrznej warstwy laminatu, gdyż tylko ona ma kontakt z powietrzem. Z tego też powodu grubość laminatu nie ma znaczenia, ponieważ tyle samo styrenu uwolni się w tym samym czasie z laminatu o grubości 10mm co 0,5mm.

Powyższe dane zostały podane dla następujących warunków:
- zawartość zbrojenia w laminacie 30%
- zawartość styrenu w żywicy 30%
Następstwem wydłużania czasu żelowania cienkich warstw laminatu jest duży ubytek styrenu, co z kolei powoduje brak monomeru (styrenu) niezbędnego do zakończenia procesu polimeryzacji. Jeżeli pozostawimy zbyt długi czas otwarty dla żywicy w cienkiej warstwie laminatu, to uniemożliwi to jej dobre dotwardzenie (nie będzie wystarczającej ilości styrenu w poliestrze). Bardzo częstym błędem jest stosowanie do cienkich warstw utwardzaczy o niższej reaktywności, które wydłużają czas żelowania lub/i obniżają pik egzotermiczny.
Laminowanie warstw konstrukcyjnych - metoda przesycania "od spodu".
Laminowanie należy przeprowadzić według schematu:
Naniesienie wymaganej ilości żywicy na formę (90% żywicy potrzebnej do przesycenia warstwy zbrojenia).
Położenie warstwy zbrojenia.
Dociśnięcie zbrojenia do uprzednio naniesionej żywicy suchym wałkiem.
Należy odczekać kilka minut na rozpuszczenie maty.
Dowałowanie laminatu twardym wałkiem i ewentualne dołożenie żywicy w miejsca, gdzie jest jej zbyt mało.
Przesycanie zbrojenia "od spodu" pozwala na uzyskanie laminatu o większej zawartości zbrojenia, a więc lepszego jakościowo. Oczywiście nie zawsze isnieje możliwość obracania formy w taki sposób aby ciągle laminować na poziomej powierzchni. W takim przypadku nanoszenie żywicy przed położeniem maty powinniśmy wykonać od dołu elementu do góry, po przyłożeniu zbrojenia w pierwszym kroku dokładamy żywicę na górę elementu, gdyż jej nadmiar spłynie w dół. Laminaty o zbyt dużej zawartości żywicy, tzw. przelane, będą miały gorsze wskaźniki uniepalnienia.
W zależności od stopnia wypełnienia żywicy istnieje następująca zasada doboru gramatury maty:
napełnienie żywicy do 160 części ATH, zastosowanie maty 450g/m2
napełnienie żywicy powyżej 160 części ATH, zastosowanie maty 300g/m2
Zastosowanie tych kilku powyższych reguł pozwala na wykonanie prawidłowych wyrobów przy całkowitym wykorzystaniu właściwości niepalnych użytych przy produkcji materiałów.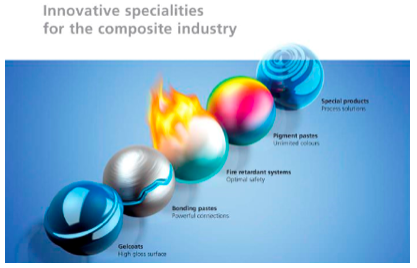 Wszelkich informacji technicznych na temat tego jak i innych produktów oferowanych przez Baltazar Kompozyty udzielą Państwu nasi Konsultanci Techniczno-Handlowi.
Jeśli chcesz otrzymywać powiadomienia o nowościach na naszej stronie raz w miesiącu oraz mieć wgląd do archiwum:
Rafał Sielicki

Konsultant techniczny
Menadżer Produktu - Systemy niepalne, Akcesoria Technik Próżniowych
Biuro w Gdańsku
kom. 607 481 591
fax 058 691 01 85
e-mail:

Ten adres pocztowy jest chroniony przed spamowaniem. Aby go zobaczyć, konieczne jest włączenie w przeglądarce obsługi JavaScript.