Proste sposoby na sterowanie procesami przetwórczymi na przykładzie utwardzaczy United Initiators.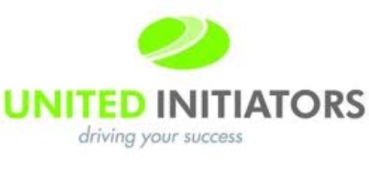 Branża kompozytów ciągle dynamicznie się rozwija, pojawiają sie coraz to nowsze specjalistyczne i ekologiczne produkty, które mają na celu usprawnienie i obniżenie kosztów produkcyjnych. Przy obecnie panujacej zmiennej aurze trudno jest utrzymać stałą temperature na halach produkcyjnym. Każdy by chciał ale to kosztuje.
Okres wiosenny i letni to czas zmiennych amplitud temperatrowych. Jak doskonale wiadomo zbyt wysokie temperatury wpływają negatywnie na właściwe przetwórstwo żywic i żelkotów (w szczególności żelkotów). Najprostszym sposobem regulowania procesu jest oczywiście dodawanie utwardzacza w zakresie 1,5-2%. Ma to wpływ na wydłużenie lub skrócenie czasu żelowania/utwardzania, ale nie daje nam to szerokiego spektrum działania.
W okresie letnim standardowe utwardzacze wykazują zbyt krótkie czasy żelowania, narażając w szczególności żelkot na powstawanie defektów tj. zgazowania, nadmierny skurcz polimeryzacyjny, samoodformowanie się, itp. Najczęstszym aczkolwiek bardzo chybionym sposobem wydłużenia czasu żelowania jest dodawanie utwardzacza poniżej krytycznej wartości tj.1 %, co prowadzi do nieprawidłowego procesu sieciowania, często wręcz do wysychania żelkotu/żywicy lub uzyskiwania "miękkiej" nieutwardzonej lub niewłaściwie utwardzonej powierzchni.
Oczywiście można zmienić poliester na mniej reaktywny ale to z kolei wiąże sie z dużymi zmianami na produkcji, które mogą spowodować nieplanowane niespodzianki. Generalnie łatwiej zmienić czynnik który ma 2% udział w laminacie niż ten którego udział wynosi do 70%. Dynamiczy rozwój nowoczesnych utwardzaczy zaowocował powstaniem szeregu produktów, które w prosty sposób umożliwiają szybkie reagowanie i dostosowanie przetwórstwa poliestru do dynamiecznie zmieniajacych się warunków temperaturowych na hali.
Na poniższym wykresie możecie państwio zobaczyć jak poszczególne utwardzacze United Initiators wpływaja na wydłużenie czasu żelowania standardowej żywicy ortoftalowej produkcji DSM Composite Resins.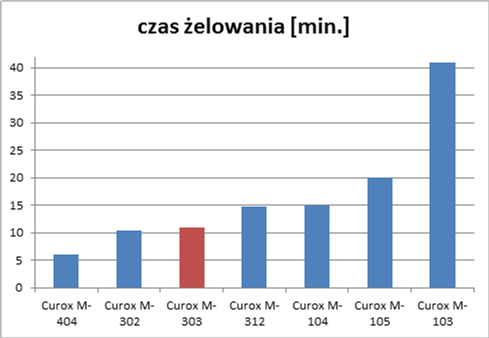 Seria Curox M104, 105, 103 to tzw. letnie utwardzacze, które ze względu na niską zawartość wody i nadtlenku wodoru doskonale sprawdzają sie także z żelkotami.
Jeżeli niskoreaktywny utwardzacz nie daje nam satysfakcjonujacego efektu do wydłużenia czasu żelowania możemy zastosować inhibitor. Jedną z podstawowych zasad jest nie stosowanie inhibitorów do żelkotów.
Inhibitory stanowią 1% lub 10% roztwory 4-tert-butylokatecholu w roztworze alifatycznym lub styrenie. W celu zapewnienia właściwego utwardzenia laminatu, nie można przekroczyć 2% jednoprocentowego r-ru inhibitora w przeliczeniu na masę żywicy. Powyżej tej ilości istnieje bardzo duże ryzyko że proces sieciowania żywicy wogólnie nie przebiegnie.
Bardzo ważne jest iż dodatek inhibitora nie wplywa na zwiększenie egzotermi procesu utwardzania, a co za tym idzie nie zwiększa skurczu zywicy poliestrowej.
Wpływ inhibitora na czas żelowania żywicy Palatal P69, parametry wagowe mieszanki:
Palatal P69-02 - 100g
Przyspieszacz kobaltowy 1% (742-0062 BÜFA ® - Accelerator Co 1) - 1g
utwardzacz Curox M-303 - 2 g
| | | | | |
| --- | --- | --- | --- | --- |
| Inhibitor ( 742-0100 BÜFA ® - Inhibitor 10) | 0g | 0,05g | 0,1g | 0,15g |
| Czas żelowania [min] | 8 | 15 | 21 | 30 |
| Czas do piki [min] | 16 | 24 | 30 | 40 |
| Pik temperaturowy [oC] | 170 | 165 | 165 | 160 |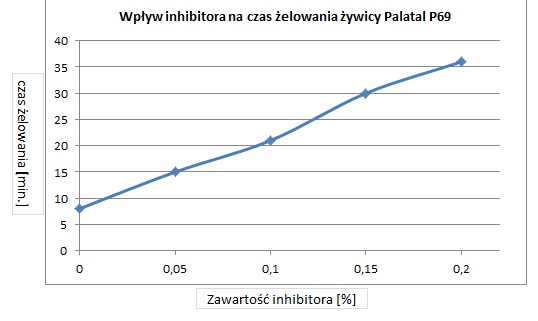 Aby uzyskać więcej informacji na tematy opisywane w artykule, prosimy o kontakt z autorem artykułu oraz z naszymi Konsultantami Technicznymi.
Jeśli chcesz otrzymywać powiadomienia o nowościach na naszej stronie raz w miesiącu oraz mieć wgląd do archiwum:
Marcin Faron

Konsultant techniczny
Menadżer Produktu - Zbrojenia, Utwardzacze, Epoksydy
Biuro w Krakowie
kom. 609 115 122
fax 058 691 01 85
e-mail:Ten adres pocztowy jest chroniony przed spamowaniem. Aby go zobaczyć, konieczne jest włączenie w przeglądarce obsługi JavaScript.