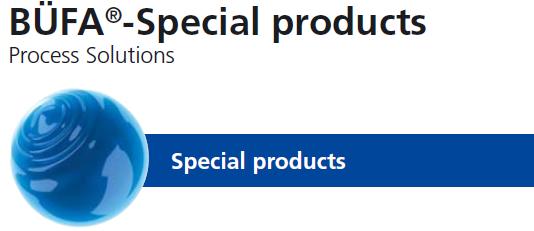 Szanowni Państwo,
Mamy przyjemność przedstawić specjalne dodatki produkcji BÜFA Gelcoat Plus, przeznaczone do sterowania reakcjami sieciowania i utwardzania żywic poliestrowych, winyloestrowych i zelkotów oraz nadtlenki United Initiators, których jesteśmy wyłacznym dystrybutorem na Polskę.
W zależności od kształtu, wielkości i przeznaczenia obiektu budowanego jako laminat poliestrowo szklany (lub polimerobeton) oraz od planowanej wielkosci serii danego produktu, dobieramy odpowiednie techniki produkcji oraz materiały i srodki pomocnicze. W każdym z przypadków zależy przetwórcy na ustawieniu odpowiednio długiego do danej aplikacji czasu żelowania żywicy oraz na osiągnięciu bezpiecznego, jak najkrótszego, czasu produkcji danego elementu w celu podniesienia rentowności całego procesu.
Pamiętajmy ze wiekszość żywic, takze tych nieakcelerowanych, ma dzięki swojej budowie wewnętrznej, ścisle określony charakter reaktywności i rzetelni producenci poliestrów podają czy żywica jest wysokoreaktywna, średnioreaktywna czy też wolnoreaktywna. Właściwy dobór systemu utwardzania czyli akceleratorów i nadtlenków pomoże wykorzystać własności żywicy.
Przykład różnorodnych wyników dla wysokoreaktywnej żywicy ortoftalowej Palatal P 69-02 :

Widzimy jak proporcje akcelerator/nadtlenek zmianiają czas żelowania i utwardzania układu.
Jest to bardzo dobry przykład pokazujący jak zmiana nadtlenku dla danego akceleratora wydłuża czas żelowania przy zmniejszeniu czasu samego utwardzania. Dla Curox M-102 otrzymujemy bardzo dobry współczynnik czasu odformowania, biorac pod uwagę czas odformowania do czasu żelu, w porównianu do standardowych MEKP jak Curox M-302 czy Butanox M-50. To świadczy o rentowności procesu produkcji. ( przy załozeniu ze potrzebujemy czas 30 minut do przesaczenia zbrojenia a nie 10 minut )
Wyniki dotyczą pomiarów laboratoryjnych w kubku a 100 g. Dla budowy laminatów o grubości 3-4 mm, czas żelowania i utwardzania ulegnie znacznemu wydłużeniu a dysproporcje pomiędzy skutecznością danego układu akcelerator/ nadtlenek będą jeszcze wyrażniejsze i pokażą dokładnie opłacalność wyboru metody akceleracji i utwardzania.
Żywice przeznaczone do przetwarzania ręcznego oraz natrysku posiadają odpowiednio ustawioną akcelerację. Sterowanie czasem żelowania i utwardzania prowadzimy takze za pomocą stosowania odpowiednich nadtlenków ( MEKP jak Curox M-312, Curox M-302, Curox M-402, LA-MEKP jak Curox M-102, czy też AAP jak Curox A-300). Stosując dodatkowe akcelaratory jak 742-0064 ( kobalt + aminy) skracamy czas zelowania i utwardzania oraz umozliwiamy pracę w warunkach niestandardowych : np. zimowych przy obnizonej temperaturze otoczenia i form.
W procesie RTM i lekki RTM czas wypełniania formy jest relatywnie do innych procesów krótki i zalezy nam na układzie ekcelerator/nadtlenek, który dla zywicy da krótki czas żelowania z bardzo szybkim czasem utwardzania bez przegrzania/przepalenia laminatu. Stosowny jest przewaznie kobalt wraz z nadtlenkami typu AAP jak Curox A-300 (j ego odpowiednik to Trigonox 44B) lub specjalna mieszaniną MEKP do RTM jak Curox M-372, skracające zdecydowanie czas odformowania w porównaniu ze standardowymi MEKP.
Podczas produkcji rur i zbiorników metodą nawijania, stosujemy zywice nieprzyspieszone tak by dokładnie do naszych potrzeb i czasu budowy danego elementu dobrać czas zelu. Stosujemy układy akceleracji zawierajace kobalt lub mieszaniny kobalt-aminy. W zalezności od charakteru bazowej zywicy pracujemy na odmiennych utwardzaczach. Dla winylowestrów zalecemy utwardzanie LA-MEKP jak Curox M-102, natomiast dla pozostałych poliesterów stosujemy standardowe MEKP, także LA-MEKP a wybranych procesach i warunkach nadtlenki typu MIKP jak Curox I-300
Akcelaratory BUEFA na bazie kobaltu :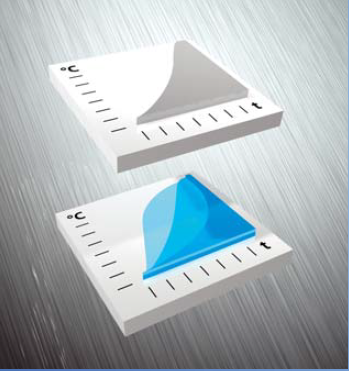 742-0062 BÜFA Akcelerator Co 1%

742-0065 BÜFA Akcelerator Co 4%

742-0600 BÜFA Akcelerator Co 6%

742-0072 BÜFA Akcelerator Co 10%
Specjalny akcelarator BUEFA na bazie kobaltu :
742-0222 BUEFA Akcelerator Co 10 BTX free -

Nie zawiera styrenu, benzenu i toluenu
Akcelaratory BUEFA na bazie innych soli metali :
742-0003 BUEFA Akcelerator Cu 0,4

742-0424 BUEFA Akcelerator K 7,5
Grupa akceleratorów BUEFA na bazie amin :
742-0083 BUEFA Akcelerator DEA 10 na bazie DEA, zapewnia długi czas żelowania

742-0060 BUEFA Akcelerator DMA 10 na bazie DMA, zapewnia średni czas żelowania

742-0084 BUEFA Akcelerator DMPT 10 na bazie DMPT, zapewnia szybki czas żelowania
Uwardzanie żywic i żelkotów przy zastosowaniu amin moze prowadzić do ich odbarwienia : żółknięcia.
Mieszaniny akceleratorów cobaltowo-aminowe i inne :
742-0007 BUEFA Accelerator complex 0007

742-0070 BUEFA Accelerator complex 0070 specjalność do uwardzania żywic VE z MEKP

742-0064 BUEFA Accelerator complex 0064 specjalność do uwardzania żywic z MEKP i BPO

742-0111 BUEFA Accelerator complex 0111 akecelerator i promotor, do szybkiego utwardzania

742-0399 BUEFA Accelerator complex 0399 specjalność do utwardzania żelkotów BUEFA Firestop
Sprawdż zawsze, czy zastosowanie specjalnego dodatku nie wpłynie na certyfikację twojego wyrobu z uwagi na zawartość chemiczną składników i ich pozostałości w finalnym wyrobie.
Najczęściej stosowane nadtlenki organiczne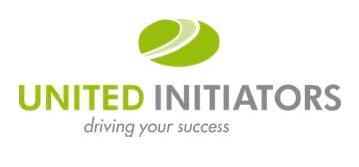 :
Nadtlenki Curox M102, M302, M312 i M102 jako nośnik substancji aktywnych mają ester alifatyczny i są pozbawione ftalanów i szkodliwych zwiazsków aro,matycznych, które p;osiadają konkurencyjune produkty. Jest to bardzo wazne z uwagi na zdrowie pracowników wykonujacych kompozyty w technikach otwartych laminowanie i natrysku żywic i żelkotów.
Curox M-302 MEKP methylethyl ketonperoxide, standardowy

Curox M-402 MEKP bardziej reaktywny od 302

Curox M-312 MEKP średnioreaktywny o bardzo wysokiej czystosci

Curox M-372 MEKP specjalny do RTM, skraca czas utwardzanie bez mocnego piku

Curox M-102 MEKP-LA wydłuza czas żelowania i skraca czas utwardzania

Curox A-300 AAP wysokoreaktywny, bardzo szybkie utwardzanie, generuje wysokie temperatury

Curox I-300 MIKP długi czas żelu i szybkie lekkie utwardzanie, niski pik, wymaga dotwardzania
Pamiętajmy, że dobór odpowiedniego systemu akceleracji i utwardzania jest ścisle zalezny od końcowego przeznaczenia kompozytu jak i wybranej metody przetwórczej.
Przykłady :
Budując konstrukcje które mają mieć kontakt z wodą pitną lub żywnością dobieramy akceleratory i nadtlenek, które są dopuszczone do takich zastosowań a dodatkowo dotwardzamy wykonane elementy by odpowiednio związać wolny styren (w pełni usieciować żywicę) i dopalić pozostałosci nadtlenków.

Budując laminat który ma pracować w określonych temperaturach, musimy załozyć odpowiednie dotwardzanie by żywica bazowa osiągnęła parametry mechaniczne i HDT opisane w jej karcie TDS. Temparatury pracy laminatu i czas jego budowy takze zdecydują o wyborze nadtlenków.

Budując rury i zbiorniki ciśnieniowe z uwagi na wielkość obiektów, grubość laminatu i temperatury otoczenia, dobieramy układ akcelerator/nadtlenek który umozliwia jego wykonanie i jest odpowiedni dla zywicy bazowej, np. nadtlenek który nie pieni zywicy winyloestrowej.

Produkując konstrukcje w RTM lub infuzji dobieramy nadtlenki i akcelaratory, które umozliwią bezpieczny czas zalania formy, przesączenia zbrojenia np. 100 m2 oraz dadzą właściwy czas odformowania przy tak wydłuzonym czasie zelowania (jak w infuzji) lub tak krótkim czasie jak w RTM.
Specjalności BÜFA wprowadzane są na rynek polski wraz ze wsparciem technicznym przedstawicieli i dostardców technicznych firmy Baltazar Kompozyty Sp z o.o.
Jeśli chcesz otrzymywać powiadomienia o nowościach na naszej stronie raz w miesiącu oraz mieć wgląd do archiwum:
Jarosław Koksanowicz

Przedstawiciel Handlowy
Doradca techniczny
Biuro w Jeleniej Górze
kom. 605 078 871
fax 58 691 01 85
e-mail:Ten adres pocztowy jest chroniony przed spamowaniem. Aby go zobaczyć, konieczne jest włączenie w przeglądarce obsługi JavaScript.