Szczegóły

Administrator

Odsłony: 8634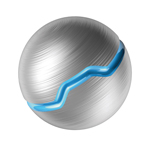 Z początkiem lipca wprowadzamy do naszej oferty nowy, lekki klej strukturalny BÜFA®-Bonding Paste 0188 (kod: 740-0188). Produkt ten powstał w odpowiedzi na zapotrzebowanie naszych klientów na klej o bardzo dobrych właściwościach mechanicznych przy zachowaniu atrakcyjnego poziomu cenowego.
BÜFA®-Bonding Paste 0188 jest przyspieszona, średnio reaktywna, zbrojona włóknem szklanym, o niskiej gęstości, wypełniona przy użyciu bardzo lekkich wypełniaczy organicznych. Doskonale nadaje się do przetwarzania metodą ręczną.
Gęstość BÜFA®-Bonding Paste 0188 wynosi 0,7 – 0,75 g/ml, co w porównaniu z często stosowanymi tanimi szpachlami o gęstości 1,3 – 1,5 g/ml daje oszczędności na masie zastosowanego kleju nawet do 50%. Ma to szczególne znaczenie w dużych wyrobach takich jak kadłuby jachtów, gdzie masa klejów strukturalnych często przekracza 150kg. Redukcja wagi elementu gotowego jest również bardzo istotna w przemyśle motoryzacyjnym. Przy dokonywaniu kalkulacji należy pamiętać, iż kluczowa jest objętość a nie waga kleju. Przykład: kupując hobok kleju o gęstości 1,5g/ml i wadze wiaderka 25kg de facto kupujemy zaledwie 16,7l kleju. Jeśli klej, tak jak w przypadku BÜFA®-Bonding Paste 0188, ma gęstość 0,7g/ml, to kupując 25kg będziemy mieli 35,7l kleju, czyli ponad dwa razy więcej! Jednocześnie klejone elementy będą miały mniejszą wagę.

Reasumując najważniejsze korzyści wynikające z zastosowania kleju BÜFA®-Bonding Paste 0188: